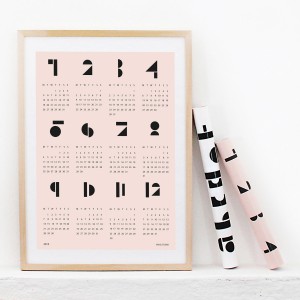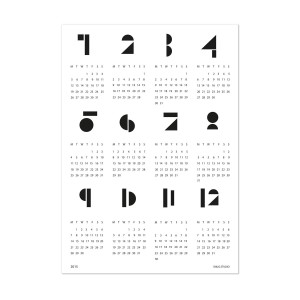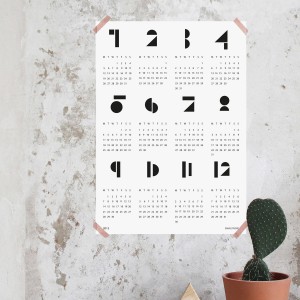 The snug.calendar 2015 offers an overview of the year on one glimpse. The graphical wall calendar of the Hanoverian Snug.studip is made of 170 g paper and it is delivered in the size DIN A2 (16.5 x 23.3 Inch / 420 x 594 mm).
The single months are assorted in an overview of blocks. Each month number consists of simple geometrical forms, such as spheres, half-spheres and squares. Copied from construction bricks, the calendar acts playful but abstract and artistic at the same time. That's how the snug.calendar finds a place nearly everywhere – whether in the office, the living room, the children's room or the kitchen, elegantly framed or fixed with adhesive tape, in sophisticatedly furnished houses or in student's apartments: The snug.calendar fits in everywhere.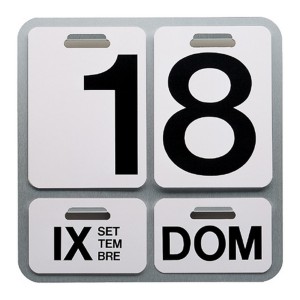 The Danese Formosa calendar is a real classic and was designed by Enzo Mari in 1963. It is always valid and thanks to its evergreen design still very up to date.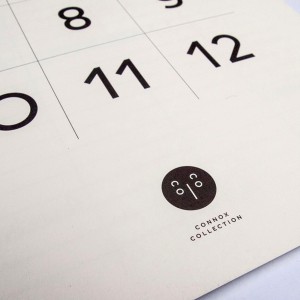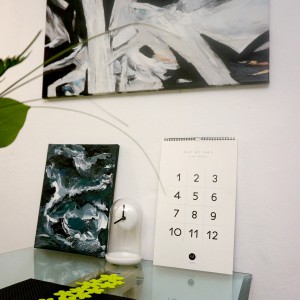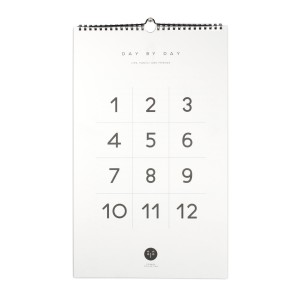 Minimal design – maximal utility: The wall calendar by Maven is versatile because of its reduction to the essence. Clear outlines and numbers are everything this minimal calendar needs in order to improve the organization of life.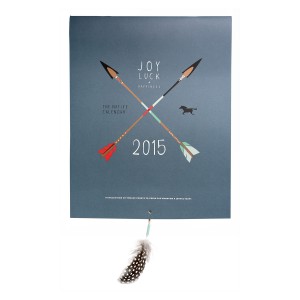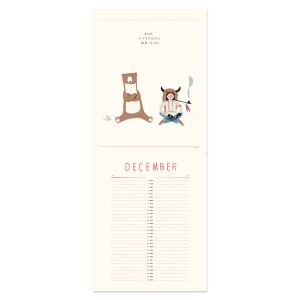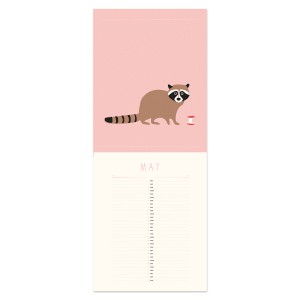 The Native Calendar 2015 is a year planner of the Indian collection of pleased to meet. 12 sheets with illustrations with typical Mid-Century design from the German manufacture will guide you through the year.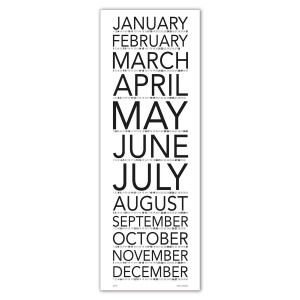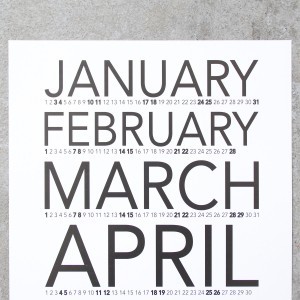 The snug.vertical wall calendar 2015 from Snug.studio appears in a unique graphical style, like it is typical for the Hanover design team.
The specialty of the snug.vertical wall calendar 2015 from Snug.studio is the appearance of the months, which doesn't distract from its essence and which still comes along unmistakably.
So discover your design calender for 2015.
http://www.connox.com/